DSLR Camera Backpack Étanche 19,3 * 13,4 * 7,1 pouces
62,99€
49,99€
&livraison gratuite en France
Fabricant :

K&F Concept

Acheter K&F Concept dslr camera backpack Étanche 19,3 * 13,4 * 7,1 pouces en ligne, livraison gratuite et garantie de retour de 30 jours.

Disponibilité :

Out Of Stock

49.99

https://www.kentfaith.fr/KF13.077_dslr-camera-backpack-Étanche-19,3-13,4-7,1-pouces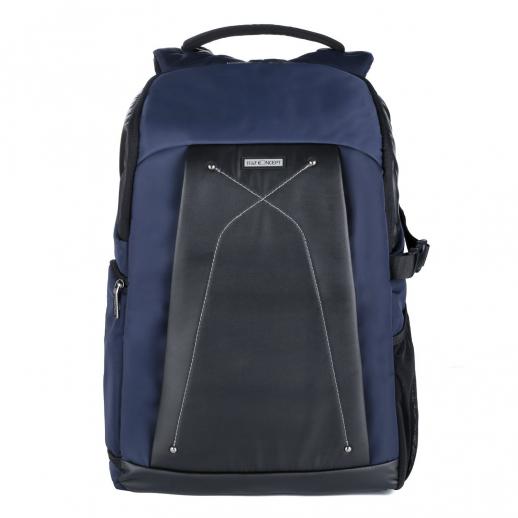 DSLR Camera Backpack Étanche 19,3 * 13,4 * 7,1 pouces
2+ articles
10% de réduction
!
En vedette
• Le compartiment principal spacieux peut contenir une caméra et plusieurs objectifs (ou une lampe de poche), ses séparateurs amovibles en panneau PE stabilisent votre équipement sans le blesser.
• La conception à accès arrière et à accès côté corps vous offre une protection maximale et un accès rapide à votre équipement.
• Nylon imperméable de haute qualité avec détails en cuir, résistant à l'usure, résistant aux rayures, résistant à la déchirure.
• Des sangles de trépied sur le côté droit et la poche dans la poche inférieure aident à attacher votre trépied.
• Ce sac à dos pour appareil photo est un bon partenaire pour les photographes et peut également servir de sac de transport pendant un long voyage.
K&F Concept Professional Camera Backpack

✮Camera bags are an important part of your equipment arsenal. Sometimes the right camera bag is a backpack.

✮Protecting the investment in your DSLR or video camera is vital.Doing it in style and comfort is essential.

✮Comfortable on the go, casual, and practical in travelling, hiking, photographing, and other outdoor activities.

✮They tend to be better at managing large systems, better at combining cameras with laptop computers, and better at weight management and load balancing.

✮Designed for SLR DSLR camera and its accessories, its fully padded insert not only separates DSLR from accessories but offers a shock-proof protection.

The Highlight Features:

✮Air-mesh straps and well-padded back keep you cool.

✮Widened and thickened shoulder straps make the carry easier and the adjustable chest belt keeps the straps tight on you shoulders.

✮Small pockets in the upper compartment can house a cellphone and a wallet; front pockets can house an IPAD and a laptop no larger than 14".

✮Pocket on the side protector can house SD cards and batteries; pockets on the back protector can house filters and data cables; mesh pocket on the right side can house cleaning kit.

Compatible Models:

✮Canon: EOS:5D/6D/7D/77D/80D/100D/760D/750D/800D/1000D/1300D M3/M5/M6/M10;

✮Nikon: D5/DF/D610/D500/D7500/D7200/D7100/D5600/D5500/D5300/D3400/D3300.

More Specifications:

✮Net Weight: 2.71lbs

AcityCapacité: 1 caméra +

verres multiples dimension Dimension extérieure: 19.30 "* 13.39" *

7.09 " dimensionDimensionnement intérieur: 18.90" * 12.60 "* 6.69"

ialMatériel: Matériau principal: Nylon; Doublure: gris 210D doublure avec logo K & F; Diviseur: 1.0 Carte PE + mousse EPE

Remarque:

La longueur du trépied à l'état plié doit être comprise entre 19,6 "(50 CM) et 25,6" (65 CM).






DSLR Camera Backpack Étanche 19,3 * 13,4 * 7,1 pouces
... been out with the bag yet but I'm really pleased that it takes my DSLR
Haven't been out with the bag yet but I'm really pleased that it takes my DSLR, 4 lenses and speedlite, although the top compartment is shown holding clothes I find it great for carrying my battery chargers and filter cases, really pleased with this purchase
DSLR Camera Backpack Étanche 19,3 * 13,4 * 7,1 pouces
Great buy
Great bag. Fits my canon 5D mk3 , couple of lenses, speedlight and batteries, memory cards etc
DSLR Camera Backpack Étanche 19,3 * 13,4 * 7,1 pouces
Good backpack with lots of padded sections for all my gear.
This is quite a niche bag that is specifically designed for photographers. It is more form of function, it is not the worst looking bag I have seen but it is a bit plasticky.The bag is broken down into sections and is not laid out like a normal backpack. There is a padded compartment at the top and one to the side allowing quick access to your cameras. Then on the inside of the backpack, there is another flap that opens up to reveal all your lenses.The front black PVC panel then holds a thin laptop or tablet.There is a huge amount of storage for camera gear and the shoulder pads are heavily padded to ease some of the pain of carrying heavy equipment around.It is a bit pricey, especially when you compare it to a traditional backpack, but it is for a specific purpose, and you tend to pay a premium for niche products. The cost is also negligible compared to my camera gear.
These images belong to K&F Concept end users.
Les produits les plus vendus